Fire Safety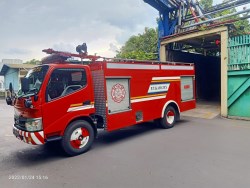 PT.KAHATEX have fire safety program to make safety condition for our workers.

1. We have complete fire safety equipment, like fire extinguishers, hydrant, smoke detector, springkle and fire truck.
2. We carry out fire evacuation drills 2x a year.
3. We have emergency response teams.
4. We do fire safety audit annually by third party.